Pix Backpack is the first Backpack with customizable LED screen and is controlled with iOS/Android app. Draw your own art, display images, animations, widgets, and even play games.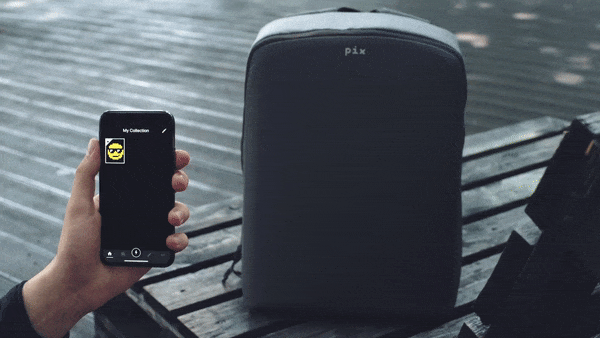 Pix Backpack allows you to customize its design while you're on the go. By syncing it with your iOS/Android phone you can fully control the appearance of your laptop backpack. It is a perfect backpack for men and women.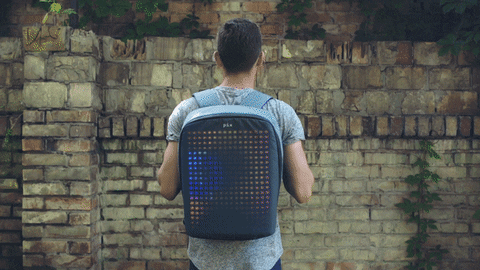 Pix Backpack is made out of flexible, water repellent material that makes the Pix Backpack resistant to water splashes and major physical impact. You can drop, hit and bend this backpack for men and women as much as you like and the animation won't be disrupted.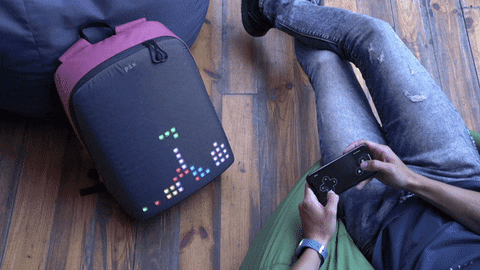 Hot it works: Plug in the power bank, pair the Pix Backpack to your smartphone device to display images, animations, widgets and even games right on your Pix Backpack. Pix Backpack works with any modern power bank that has a 2A output (USB Type -A). **PIX DOES NOT COME WITH A POWER BANK
Launched on Kickstarter in 2018, Pix Backpack has mindblown the imagination of more than 10,000 people around the world with it's customization possibilities. Mentioned in Mashable, Engadget, Venture Beat, Stuff, Gizmodo, GeekDaddy and many more.
Check out this video to learn how Pix Backpack works: